To see photos of past tours, visit our album here.
2019 House & Garden Tour
Please check back for details on the next house & garden tour planned for June 2019.
2017 House & Garden Tour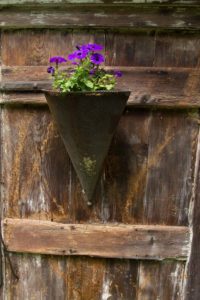 The first Biennial Historic House and Garden Tour, At Home in Tewksbury, was held on June 10, 2017, co-sponsored by the Garden Club of Hunterdon Hills and the Tewksbury Historical Society. Four historical homes with gardens and one extensive garden were featured. The homes included a renovated church,a stream-side home made from combining a schoolhouse and hunting cottage, a stone cottage dating to the Revolutionary War, and a 19th century farmhouse. Each home was highlighted with beautiful perennial gardens and enjoyable outdoor areas. The additional garden included an orchard, meadow, pond plantings, vegetable and herb gardens in addition to lovely perennial beds.
2015 Garden Tour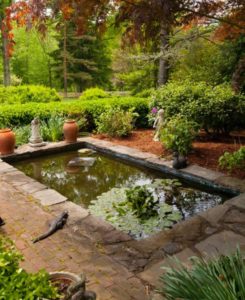 On May 16, 2015, we presented our 2015 Garden Tour, A May Day in Stanton. Five beautiful gardens were featured in the charming hamlet of Stanton, part of Readington Township in Hunterdon County. Rhododendrons, Azaleas, Lilacs, Redbuds and Dogwoods were in bloom along with classic perennials like Iris, Tulip, Peony, and Bleeding Heart. Plantings were nestled in among historic homes, stone buildings and unique garden structures.
---
Thank you garden owners, volunteers and attendees!
Without your help and support our charitable initiatives would not have been possible.
Charitable Donations:
Whittemore Wildlife Sanctuary
High Bridge Rescue Squad
Upper Raritan Headwaters Association
Scholarships*
*Two scholarships were awarded to Hunterdon County high school seniors pursuing education in either horticulture, agriculture, conservation or related fields.